May 8, 2012 (Boston, Massachusetts) — Prearrival planning before a pediatric cancer patient with fever arrives in the emergency department (ED) can shave minutes off the time it takes from arrival to antibiotic administration, a researcher reported here at the Pediatric Academic Societies 2012 Annual Meeting.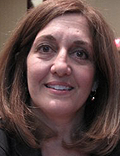 By implementing a standardized referral notification to the ED physician and charge nurse, using a standardized electronic health-record-based referral checklist with patient-specific information, and using a standardized order set for laboratory tests and antibiotics at the time of referral, investigators reduced the median time to antibiotic administration by almost an hour, according to Evaline Alessandrini, MD, MSCE, from the division of emergency medicine at the Cincinnati Children's Hospital Medical Center and professor of pediatrics at the University of Cincinnati College of Medicine in Ohio.
Dr. Alessandrini explained that the timely delivery of antibiotics to febrile children with cancer presented an opportunity to test elements of the Chronic Care Model related to health systems and to the organization of healthcare. Previsit planning is a critical part of chronic disease management. Specifically, delivery system design, decision support, clinical information systems, and a prepared practice team lend themselves to the development of a prearrival plan.
Our data demonstrated that the largest gaps in care are between ED arrival and the time that orders for antibiotics are written, Dr. Alessandrini explained. "We planned to close the gap by ordering the antibiotics before the patient arrived in the ED."
For trauma alerts, roles are assigned and equipment and medications prepared before the patient arrives. "Our goal was to transfer these activities to the ED during the management of acute exacerbations of chronic disease," she said.
The researchers wanted to reduce the time from patient arrival to the administration of antibiotics for pediatric cancer and bone marrow transplantation patients with fever from 140 minutes to less than 90 minutes. The setting was an urban tertiary-care children's hospital ED. The hospital has a high-volume oncology and bone marrow transplantation service that sees febrile patients in its clinic during weekday daytime hours. At other times, the children are seen in the ED. Because all of the children are immunosuppressed, there is no reason to wait for a complete blood count before giving antibiotics.
Standardized Coordination Replaces Fragmented Care
For the study, the researchers tested 4 main interventions — prearrival planning through standardized notification of the ED team, the standardized referral checklist, the standardized order set, and a prearrival team huddle of relevant ED staff. In the past, referral information went to just 1 ED attending, variable information was collected and delivered at the time of referral, orders were completed after evaluation of the patient in the ED, and communication among staff was intermittent.
For a cohort of 450 patients seen from January 2010 to March 2012, the implementation of all the interventions except the team huddle brought the median time to antibiotic administration down from 138 minutes to 88 minutes. "Subsequent to that, this past summer we developed a prearrival team huddle...and...that got us down to a median time of about 42 minutes, and we've been able to sustain that," Dr. Alessandrini reported.
Although the prearrival planning system managed to cut almost 100 minutes off the time to antibiotic administration, the mean length of stay for these patients in the ED was reduced by only 50 minutes, from 300 minutes to 250 minutes.
A limitation of the study is that it was performed at a single center, but that also permitted rapid testing and improvement of the processes. Dr. Alessandrini said that patient outcomes still need to be examined. The outcomes are important in each case, but overall, this prearrival planning system may not have a significant impact on the patient flow in this ED because it sees only about 225 of these patients a year (90,000 patients come through this ED annually).
This intervention model has been extended to other high-risk patient populations.
Session moderator Anne Stack, MD, clinical chief of the division of emergency medicine at Children's Hospital Boston and assistant professor of pediatrics at Harvard Medical School in Boston, Massachusetts, spoke with Medscape Medical News about the study. The most important finding of this study is that in this high-risk population, the time to administration of antibiotics improved.
"I've not been able to see [a difference in] receiving your antibiotics in 100 minutes or 60 minutes," Dr. Stack said. The researchers weren't able to look at outcomes of these patients to see if there was any difference in mortality or intensive care unit (ICU) care, which are the things that really matter, she explained.
Dr. Stack said processes are straightforward to measure, but outcomes in studies of emergency care are often difficult to determine. "Part of the problem is that we have a snapshot, we have an episode of care that we are responsible for.... We hope that what we're doing is actually making a difference, but we don't know. It takes a lot of effort for emergency physicians to look down the road to see what actually happened as an outcome," she said.
In the case of more prompt antibiotic administration, she suggested important outcomes to look at are ICU admission rates and how many children admitted to a medical floor are transferred to an ICU for sepsis or eventually die.
She does not think that the shorter length of stay in the ED found in the study is necessarily important.
"I think people make an assumption that long length of stay is a bad thing," she noted. "It may be that it's important to stay for a certain period of time.... You really need to understand what's happening...to the patient."
Dr. Alessandrini and Dr. Stack have disclosed no relevant financial relationships.
Pediatric Academic Societies (PAS) 2012 Annual Meeting. Abstract 1655.1. Presented April 28, 2012.